About David M. Samson
David M. Samson was born in Wallasey (near Liverpool) in 1957. After graduating from Bath University with a degree in "Mathematics with Computing" he worked as a computer consultant in Bristol, Saudi Arabia, Manchester, New York, Hannover and Hamburg.
He now lives in Hamburg, Germany, with his beautiful wife and two daughters.
He has had various articles published. Here Dave presents his six books. Silent Violence was published in January 2008 and the first two parts of his urban literature kitchen sink trilogy Nails came out in July 2008 and Bottle in March 2009. Deutschisch appeared at the end of 2011 bringing Oberkommissar Dannaks to the World and a collection of short stories &nbsp...and the man who loved cats in August 2012. At the beginning of 2014 the prequel to Deutschisch Ausländer appeared.
These books are only available online through Lulu, Amazon, Barnes and Noble, etc. (At Lulu there are also cheap download versions of the books.) You can use the buttons or links on this website.
Dave is an enthusiastic sports person. When he is not creating or attending a gym class he is a computer consultant.
Silent Violence
ISBN 978-0-95567-960-5
by Dawn Marie with D.M. Samson
In 1984 Dawn Marie travelled with her husband to Saudi Arabia. He had secured a job replacing the outgoing foreman of a secluded farm near Riyadh. Almost two years later she would return. Alone. Broken.
In Silent Violence she tells us of her journey: a long downward spiral. From the first inklings of things not being right, a pet killer in the expatriate compound, clandestine excursions by the farm crew, through to the rising hysteria within the expatriate community, then the killings at the farm, the ensuing imprisonment, moral deterioration, government procrastination and eventual deliverance.
Without question her story is harrowing. Yet it contains a great deal of humour too. For humour was the life jacket that kept a displaced person buoyant in a strange culture.
After years of psychiatric treatment she was persuaded to write her story. The road to publication is a story in itself. Ultimately the book was suppressed in the interests of international relations.
Silent Violence should be a warning to prospective expatriates. Its portrayal of Arab mentality could help policy makers too.
The book has been co-written by David M Samson.
Critique
What people have said:
"This is a book that runs like a surreal film. It's a real eye-opener to the Saudi Aramco expat world. The sheer detail of the story tells me that it's true. Buy it." (John G., Manchester)
"This is a must for everyone interested in the Arab people. The ignorance and arrogance of the West is especially well portrayed." (Brian M., London)
"What happened to Dawn Marie out there is a tragedy. I really felt for her." (Karen Q., Bristol)
"This is undoubtedly a true story that had to come out. Too bad the traditional publishers didn't snap it up. But as Dawn says, they too came under pressure. I'm glad D.M. Samson helped her. I'm glad she had the courage to publish it herself. Her story had to be told." (Deborah W., Kent, Surrey)
"Dawn's story has everything (she was even forced to witness an execution), but most of all it has heart. The collaboration with D.M.Samson is a triumph." (Ian D., York, Yorkshire)
Sample Chapter
Nails
ISBN 978-0-95567-961-2
by D.M. Samson
There is little one can say about the plot. Succinctly put, it is the story of one day in the life of a car mechanic. Not much in itself, but then it's hard, raw, violent, sexy, uncompromising, sensitive, funny and philosophical. It's a page-turner that grabs you by the curlies.
Critique
What people have said:
"Any book whose opening three words are shit, shave, shower is destined for cult status or the bin. My copy is on a shelf." (Roger H., Bath)
Sample Chapter
Bottle
ISBN 978-0-95567-962-9
by D.M. Samson
In Nails Kevin was a prisoner of frustration, middling, but waiting for who knows what. In Bottle he's liberated with the proverbial "kick up the arse" he needs.
This book has got everything. Even the kitchen sink! It's teeming with life and death, tears and laughter, sex and violence, parents and children, brutality and tenderness, anger and contentment... But why should I go on? Look up further antonyms yourself. Or save yourself the trouble and simply read the book.
Although Bottle is the sequel to Nails it can be read in its own right.
Critique
What people have said:
"Unputtdownable. A worthy sequel." (Roger H., Bath)
Sample Chapter
Deutschisch
ISBN 978-0-95567-963-6
by D.M. Samson
"If you're living a lie, then you'll lie to live."
What starts out as a routine task of collecting the body of a German national murdered at a Turkish resort becomes an emotional odyssey for Oberkommissar Dannaks (of REX: Racism and Extremism).
Intent on contributing to the investigation he is confronted by a wall of silence from the hotel staff. The Turkish police aren't giving anything away. And if that wasn't enough even his companion Reupke (from Homicide) is happy to treat the trip as a holiday. Finally, the resort begins to seduce Dannaks, culminating with the distraction of a fledgling romance.
Then when a girl, missing since the murder, gives herself up and confesses to the killing, Dannaks appears to be the only one to believe she is lying.
Back in Hamburg he unexpectedly finds himself suspended from duty. Using the time to investigate the girl's past he uncovers not only her terrible secret, but also a mistake by Reupke's Homicide colleagues. His emotional odyssey turns into a quest for truth and justice that takes him to Berlin and Central Anatolia.
Critique
What people have said:
"Oberkommissar Dannaks is a marvellous character." (Roger H., Bath)
Sample Chapter
...and the man who loved cats
ISBN 978-0-95567-964-3
by D.M. Samson
"… and the man who loved cats" is a collection of nine haunting stories:
A woman is stalked by a caller;
a young couple move into a house besieged by cats;
a commuter is uplifted;
a family man with dubious motivation aids an attractive neighbour;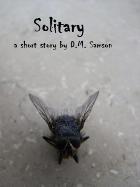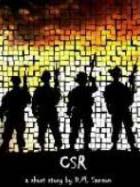 a backpacker vets prisoners' letters (also available as Kindle short story: Solitary);
a jilted man becomes suicidal;
a woman kills her husband and uses acid to dispose his body;
a man worries about his wife's fidelity;
a blinded neo-Nazi discovers a new life (also available as Kindle short story: Skin).
The bonus story CSR is available as Kindle short story.
Critique
What people have said:
"Meouw." (Brian M., London)
"Some of these stories made my skin crawl." (Gabriel B., Hamburg)
Sample Chapter
Ausländer
ISBN 978-0-95567-965-0
by D.M. Samson
"Conviction nurtures intolerance."
A skinhead attack on a Turkish schoolboy links four protagonists :
Dannaks, promoted to Oberkommissar leaves Drugs to join Soko REX, a small unit that deals with racism and extremism. His first case is that of the schoolboy. But Dannaks has joined because the unit is often seconded to assist Homicide, most recently because a serial killer is on the loose in Hamburg hanging right-wingers. However, helping Homicide takes a backseat as Dannaks comes terms with his new duties and gets embroiled in a private police-corruption investigation that endangers his life.
Craig, a British reporter, writing about racism in Germany, uses the schoolboy attack to exacerbate tensions between Left and Right, culminating in an open clash between the two in the centre of the city.
Cenk, a Turkish youth, joins a gang with the noble idea of protecting the community against such attacks. But the gang takes on a life of its own and is promptly regarded as a terrorist cell.
Karsten, a sado-masochist and celebrated neo-Nazi, finds himself at a crossroads. As leader of the 211ers he is like a weary gunslinger forced to continually satisfy his minions' banal need for action. He sees the growing infamy of the Turkish gang as a challenge to his own standing.
Critique
What people have said:
"The different viewpoints make this 400 page book an epic." (Roger H., Bath)
Sample Chapter
Contact the author
Please note: all fields are mandatory.
Purchase Links
Useful Links